Thursday, October 23, 2014
One King West Hotel, Toronto
Hotel: One King West
Address: 1 King West, Toronto, ON M5H 1A1
Rooms are $219 per night, excluding taxes
To make your reservation call 1-866-470-5464 and refer to the reservation group name "Canadian Education Association" or Group Code 1110H0. You may also reserve by email at reservations@onekingwest.com.
To ensure availability and room block pricing, please book your room no later than October 3, 2014.
---
In 2013-14, CEA made it our priority to work with education stakeholders to figure out how the most effective and engaging teaching and learning practices could be implemented and scaled in all Canadian classrooms. Through school and classroom change mobilization efforts like the What's Standing in the Way of Change in Education? workshops and www.challengetochange.ca, CEA has worked with entire school communities – students, parents, teachers, teacher associations, administrators, faculty, First Nations communities, and ministry of education representatives – to engage with these questions.
Educators and other stakeholders found it relatively easy to identify the barriers to change and they worked together to discuss the actions that have made their isolated efforts successful despite these barriers. This information is critical to CEA as we can learn what structures, policies, practices and procedures encumber ­ and which enable ­ deep and engaging '21st Century' classroom learning environments in schools and classrooms across Canada.
But the real challenge is to transition from discussing what needs to change within our education systems, towards determining how we can implement those changes across entire school districts and across the country. The question of 'HOW' we achieve change in our classrooms and schools is the focus of CEA's The Challenge to Change Symposium.
CEA's The Challenge to Change Symposium will be a fast-paced one-day program that brings together Canadian education leaders working at the macro level of education systems: school district superintendents, ministry of education deputy ministers, faculty of education deans, researchers and teacher association representatives to determine how education stakeholders can contribute to true transformative change on a systems level, to move beyond the talk of what we want our schools and classrooms to look like towards a discussion of how we begin to make those changes system-wide.
Greg Butler
Workshop Facilitator
Founder and Partner of Collaborative Impact
Symposium Goals/Outcomes:
CEA has partnered with Collaborative Impact – an international social purpose partnership brokering organization – to inspire participants to reflect honestly about their own theory of change, display courage in addressing the 'elephants in the room' that are preventing systems change, and see the importance of shifting from merely defining what they think public education should look like to articulating 'the how' of education systems change. We want participants to return to work with good ideas for a viable change plan.
Preliminary Agenda
8:00am-9:00am – Registration and Breakfast
9:00am-9:45am – What Canadian Educators Think is Standing in the Way of Change
CEA CEO Ron Canuel will present data and analysis collected from over 700 educators at six events held across the country in 2013-2014. This includes their visions, perceived barriers to change in education, and the actions they identified to overcome these barriers.
Ron Canuel
CEA President and CEO
9:45am-10:45am – Case Studies in Change – Thinking through 'the how'
Three stories of change from teacher, district leader, and international perspectives will help participants frame their own thinking of the change that they can influence in their work and identify the conditions to create opportunities for deep learning and new pedagogies to flourish.
Rodd Lucier – Student Success Teacher
London District Catholic School Board
Dianne Turner
Superintendent – Delta School District

Lindy Sharp
Principal, Warrnambool East Primary School
Victoria, Australia
10:45am-11:00am – Break
11:00am-12:00pm – Defining What Deep Learning Looks Like
Participants will engage in a 'video jigsaw activity' to help them identify the conditions that need to be in place to effect deep learning at the system and school levels.
12:00pm-1:00pm – Lunch
1:00pm-2:00pm – The Great Canadian Education Systems Change Debate
This will be a free flowing debate among diverse education stakeholders who will dig deeper into the role that digital ubiquity, networks, partnerships, sharing and advocacy play in bridging the gap between policy and practice and getting to 'the how' of education systems change.
John Kershaw
Former President and CEO of C21 Canada
Mario Asselin
Education Columnist
Dr. Suzanne Stewart
Associate Professor of Indigenous healing in Counseling Psychology – OISE
Kourosh Houshmand
Student
Brian O'Leary
Superintendent – Seven Oaks School Division
Zoe Branigan-Pipe
Teacher – Hamilton-Wentworth District School Board
Julie Wright
Manager, Waterloo Global Science Initiative (WGSI)
2:00pm-3:00pm – Shifting to Action
Participants will be challenged to put all of the pieces from the day together to design a plan for developing partnerships for change.
Harii Mahesh
Student Trustee
York Region District School Board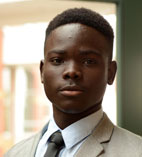 Paul Okundaye
Student Trustee
Peel District School Board
To follow the ongoing Challenge to Change conversation, please visit:
http://www.challengetochange.ca
Biographies
As a school principal for 15 years, Mario Asselin has helped many organizations make the digital shift. Since 2005, he has worked with institutions, companies and government departments in Canada and France on several projects using new technologies to improve learning and communications. He is also active in the media and recognized for his innovative thinking in education. He is currently the president of Mario tout de go Inc., a company named after the blog he's authored since October 2002. He's also a blogger for several major electronic media groups in Québec, and currently has a blog for the Journal de Québec / Montréal and sometimes writes a column for the printed versions of those newspapers. Mario is a member of the board of directors of the l'Institut de gouvernance du numérique.
Zoe Branigan-Pipe is an Itinerant Teacher of Gifted Students and Co-Facilitator for the Enrichment and Innovation Centre for the Hamilton-Wentworth District School Board. She is also an active pre-service Instructor at Brock University. Zoe has shared her learning with educators across Ontario, at ISTE, and overseas through numerous workshops, presentations and articles, and she maintains a well-read blog at pipedreams-education.ca. Zoe is Co-founder of the Unplugd.ca International education Summit, a TEDXOntarioED speaker, a member of GamingEDUs, and a recipient of the Microsoft Education Award. Zoe is currently working on her second Teacher Learning and Leadership Program (TLLP) project (Ministry funded Action Research) that focuses on Gaming in Education.
Greg Butler is founder and partner of Collaborative Impact, a social enterprise partnership that supports global leaders and change makers. He has over 30 years experience working in education, at the local, national and international levels. After spending 15 years as a teacher, principal, technology consultant and university lecturer in Australia, Greg founded two successful companies and a not-for-profit organization. Key to Greg's work over the majority of his career has been his ability to bridge the sectors and build major strategic partnerships. While at Microsoft he worked with leading IGOs, IFIs and donors including UNESCO, World Bank, the European Commission and OECD.
Ron Canuel has been President and CEO of the Canadian Education Association since 2010. He has over 38 years of experience in the public education sector. As the former Director General of the Eastern Townships School Board in Quebec, Ron was the principal architect of one of the first Canadian district-wide wireless laptop computer program for students and teachers, and has received numerous awards in recognition of this ongoing initiative. He has been a frequent presenter, panelist, and lecturer at national and international conferences on CEA's research and action initiatives, as well as on change management, innovation in education, leadership, and technology in the classroom.
Kourosh Houshmand is a recipient of Canada's Top 20 Under 20 Award and the former Student Trustee for the Toronto District School Board (TDSB) and Vice-President of the Ontario Student Trustees' Association Public Board, having represented a collective 2.6 million students. Kourosh founded Solar for Life, a nationally recognized non-profit organization that provides affordable solar energy to communities in Uruguay and South Africa with outreach to over 250 volunteers across high schools and universities in Canada. Currently, Solar for Life is donating $20,000 worth of solar lights to eWewe Primary School in Kwazulu-Natal, South Africa. Kourosh serves as the Chief Student Advisory at the MaRS Discovery District (a subsidiary of the Ministry of Research and Innovation in Ontario) and is currently studying International Relations at Trinity College, University of Toronto.
John Kershaw is the former President and CEO of C21 Canada, a coalition of education and business organizations advocating for 21st Century models of learning in public education. He was the principal author of Shifting Minds: A 21st Century Vision of Public Education for Canada. John has spoken internationally and nationally on why public education must be modernized for the 21st Century and how to proceed. Between 2003 and 2010 he served as Deputy Minister with the New Brunswick Department of Education. From 2008 to 2009, he chaired the Association of Canadian Deputy Ministers of Education (ACDME) where he led the creation of the first pan-Canadian learning strategy Learn Canada 2020. During 2008-2009 he served as the representative of the Council of Ministers of Education, Canada (CMEC) on OECD's Centre for Education Research and Innovation (CERI).
As a teacher, consultant, and speaker, Rodd Lucier regularly challenges grassroots educators to consider alternative models for teaching and learning. By providing unique opportunities for conversation and storytelling, he leads change agents to co-create solutions to everyday educational challenges.
Harii Mahesh is a Grade 12 student at Maple High School in Maple, Ontario. He was elected as the Student Trustee for the York Region District School Board, representing over 122,000 students. Harii has dedicated much of his time volunteering for charitable organizations and after personally speaking with many individuals experiencing poverty, he believes that all youth should thrive not only in the classroom, but also in their communities as well as an effective tool in their development.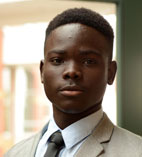 Paul Okundaye is a Grade 12 student at Chinguacousy Secondary School in Brampton, Ontario. Paul is one of the two Student Trustee's for the Peel District School Board, representing over 160,000 students. Paul was also elected as the Administration Officer for OSTA-AECO and he is excited and honoured to take on the challenge of advocating for the students of the Peel Region and Ontario as a whole. Paul was born in Lagos, Nigeria and moved to Canada in 2010, bringing with him a new and unique perspective on the Canadian Education system.
Brian O'Leary is a career educator who is currently Superintendent of the Seven Oaks School Division in northwest Winnipeg. Brian is a past president of the Manitoba Association School Superintendents and a member of the national council of the Canadian Education Association. Under Brian's leadership, Seven Oaks has seen its enrolment increase twenty- five percent and its graduation rate climb from seventy percent to over ninety percent. Absenteeism has been cut in half and Seven Oaks School Division's level of student engagement is among the best in Canada. Brian has helped Seven Oaks to become a recognized leader in aboriginal education, in measures to promote equity, in arts education and in the inclusion of students with special needs.

Lindy Sharp is a Principal of a large primary school is the south west of Victoria, Australia and has been a school leader for over 20 years. While Lindy has predominantly led school in Victoria, for twelve years she owned and led Goroka Preparatory School, a small primary school in the highlands of Papua New Guinea. Lindy leads school communities with energy and passion, where learning is highly valued and children's curiosity and creativity is nurtured. She is an avid researcher and collaborator, committed to working collectively for school improvement and ultimately the best learning experiences for every child.
Dr. Suzanne Stewart is a member of the Yellowknife Dene First Nation. She is a psychologist and Associate Professor of Indigenous healing in Counseling Psychology at OISE/University of Toronto, where she is also Special Advisor the Dean on Aboriginal Education and has served as Chair of the Indigenous Education Network. Her research and teaching interest includes Indigenous mental health and healing in psychology (homelessness, youth mental health, identity, and work-life development), and Indigenous pedagogies in teacher education and higher education and psychotherapy practice/training. She is also past Chair of the Aboriginal Section of the Canadian Psychology Association and is committed to advancing Indigenous healing issues through the discipline of psychology.
Dianne Turner has been the Superintendent of the Delta School District since 2010. A career educator for 35 years, she has also been a teacher, vice-principal, principal, and assistant superintendent. Dianne has served in several different leadership roles with the British Columbia School Superintendent Association (BCSSA), currently serving on the Executive of the Association. She is a member of the B.C. Ministry of Education Competency Development Consulting Group and the Accountability Framework Advisory Committee. Dianne also sits on the Advisory Committee of the New Teachers' Mentorship Project, is an Associate on the Education Research and Development Corporation (ERDI), a Director on the Board of the Greater Vancouver Food Bank and CEA Council Member. She has provided longstanding leadership in advancing innovation and inquiry-based learning in B.C.'s public education sector and is passionate about building the capacity of educators through collaborative inquiry and professional learning.
Julie Wright's career has focused on communicating complex ideas to broad audiences. For the last five years, in her role at WGSI, she has led the organization through its start-up phase to successfully launching the Equinox Summit series. The inaugural event, Energy 2030, focused on a roadmap for decarbonizing our global electricity supply, while Learning 2030 focused on redesigning our approach to high school for the 21st century. Prior to her work at WGSI, Julie spent 10 years in communications and public affairs roles for companies, clients, and campaigns in the tech, cultural and non-profit sectors.
Who should attend?
Principals and superintendents who juggle shifting priorities and directives to provide some breathing space for the change they know needs to happen.
Ministry of Education Representatives charged with maintaining an excellent and equitable 21st century education system while balancing the oft-polarized expectations of parents, teachers, and taxpayers.
Teachers who blaze a trail of innovative, yet seemingly unscalable pilot projects – while tending to the constant flux of curriculum and assessment requirements.
Education not-for-profit and business community leaders seeking a more direct supporting role to school divisions in preparing students for the 21st century.
Teacher candidates, new teachers, researchers and faculty of education representatives who are challenged with designing teaching and learning environments for a post-Google generation of learners.
Parents, who are growing impatient with the pace of change in public education to provide all students with the 21st century skills that are required to thrive in an uncertain future.
Students who 'do school' well – to tell us what needs to change.
Students who have dropped out or are nearly dropping out – to tell us what needs to change.
And anyone who feels a sense of urgency in and ideas for defining HOW we move educational change forward.
Event Partner
Supporter Sponsor

Friend Sponsor
Scholastic Education
Pearson Canada
Microsoft Canada
Access Copyright
The Learning Bar