Network Events
Inspiring Public Confidence Conference
MARK YOUR CALENDARS FOR THE ONTARIO COLLEGE OF TEACHERS INSPIRING PUBLIC CONFIDENCE CONFERENCE 2018
The Ontario College of Teachers is pleased to announce that our next Inspiring Public Confidence conference is being held May 31 – June 1, 2018 at the Toronto Marriott Downtown Eaton Centre Hotel.
2018 keynote speakers include: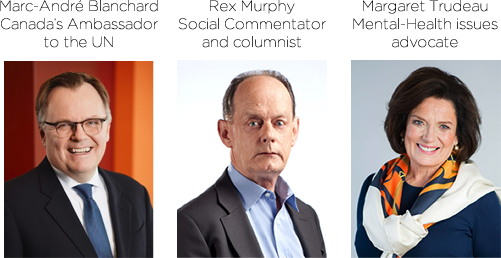 Additionally, industry thought-leaders will provide their insights on the latest trends in:
professional regulation
protecting the public interest
topics of interest to employers of Ontario Certified Teachers
Who should attend: regulators, school board administrators, senior school leaders, school trustees, government officials, providers of teacher education, employers of Ontario Certified teachers, education advocates and parents.
Sign up to receive news and updates about the conference.
Learn more at: oct-oeeo.ca/conference2018